The desktop application designed for technical analysis based on building pricing models quotes.
Stocks Explorer provides the following features:
Automatic loading of quotes in real time from different servers;
the ability to configure parameters and purposes of the calculation, as well as events, the occurrence of which is in the process of calculating the user must be notified;
calculation of parameters and building pricing models;
user real-time notification on the calculation of the key parameters of pricing models;
a wide range of tools for filtering and analysis designed models and their parameters;
the presence of possible parallel operation of several adjustable operating screens to store their settings.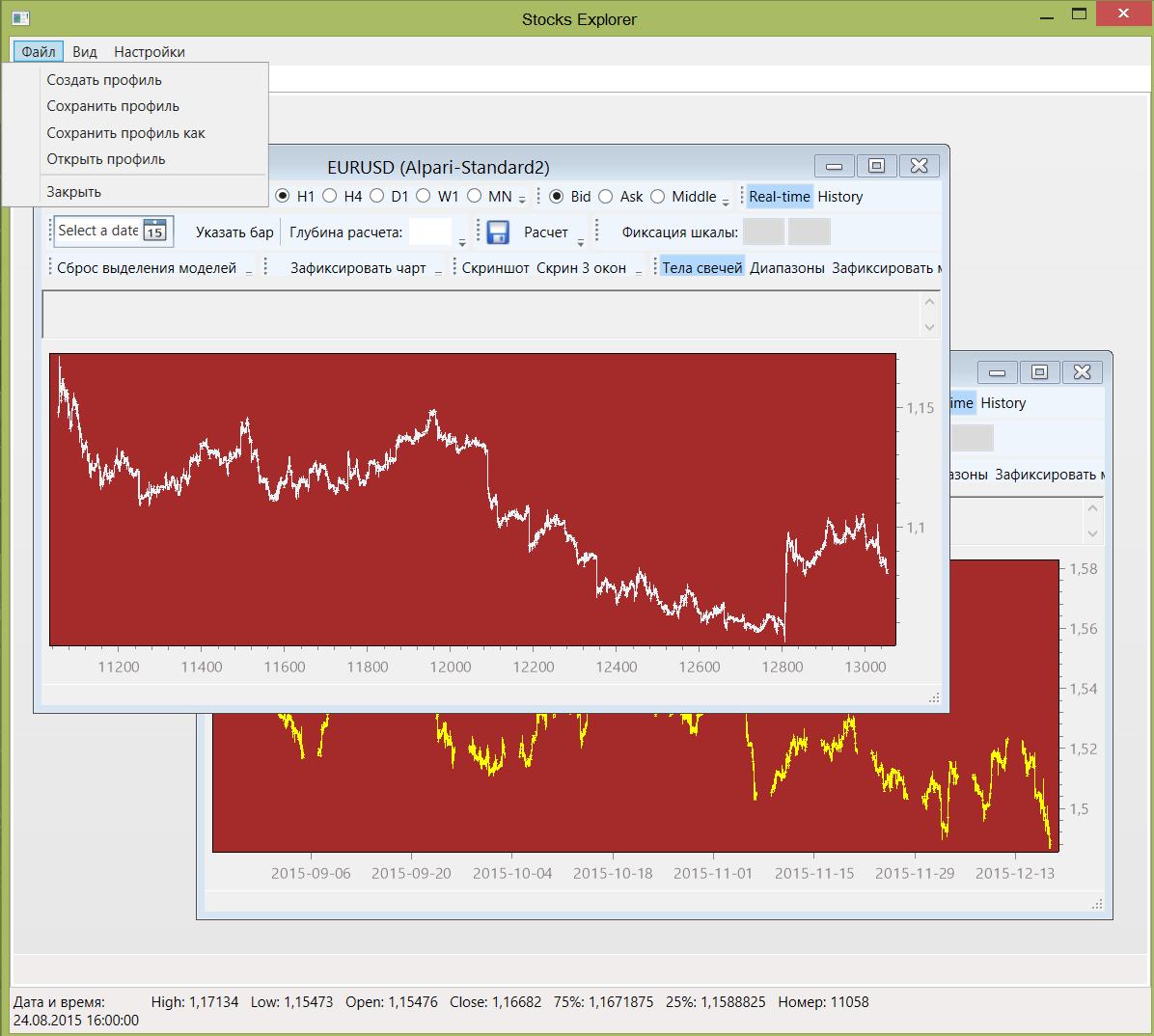 Ability to save generated operating screen settings (profiles), charts (charts remembering the location and settings made in them) for easy and quick resumption of the program.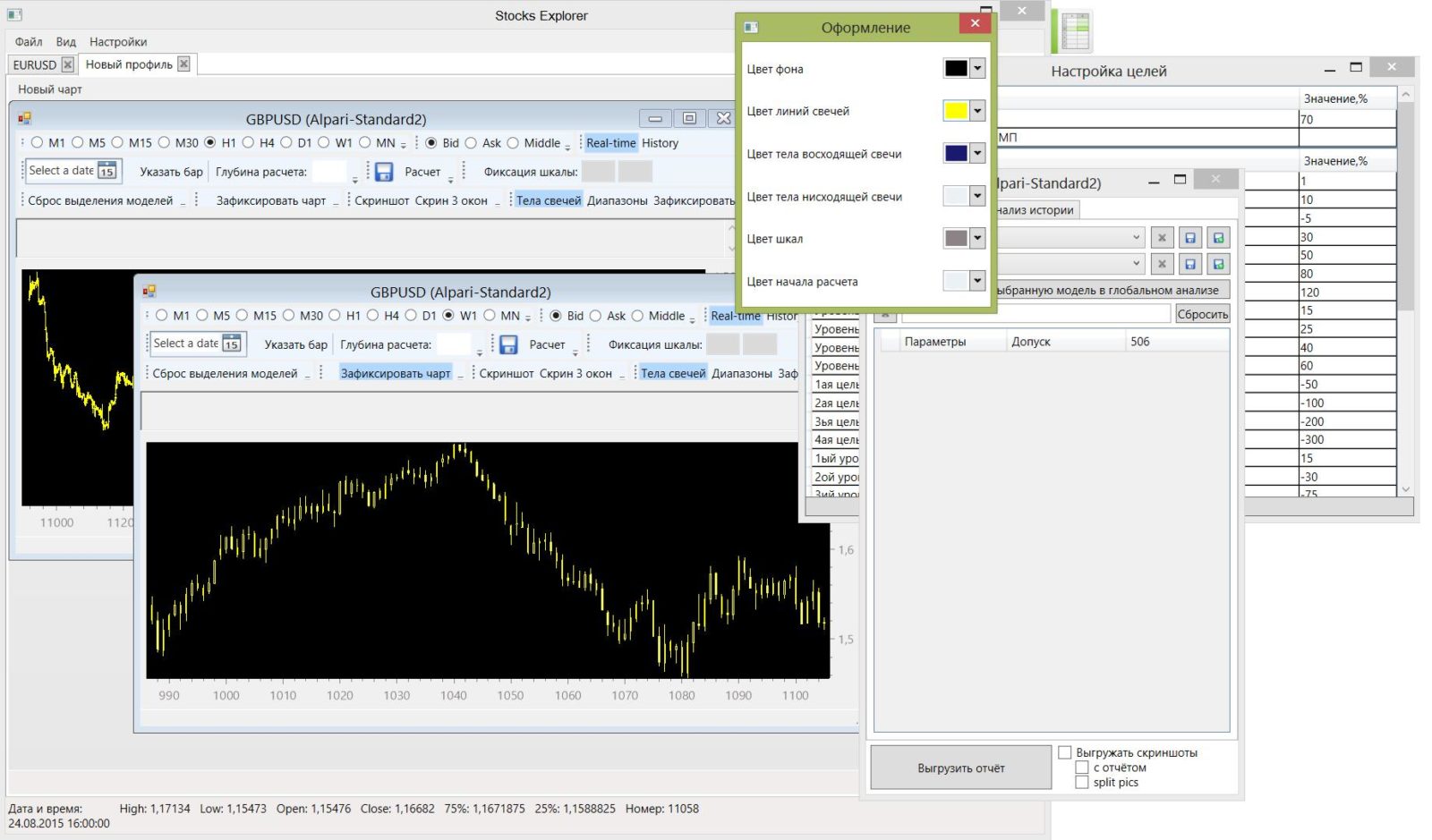 Working in a multi-user interface with the ability to customize the display format of the charts with quotations. A set of tools for tuning and filtering of the results of calculation of pricing models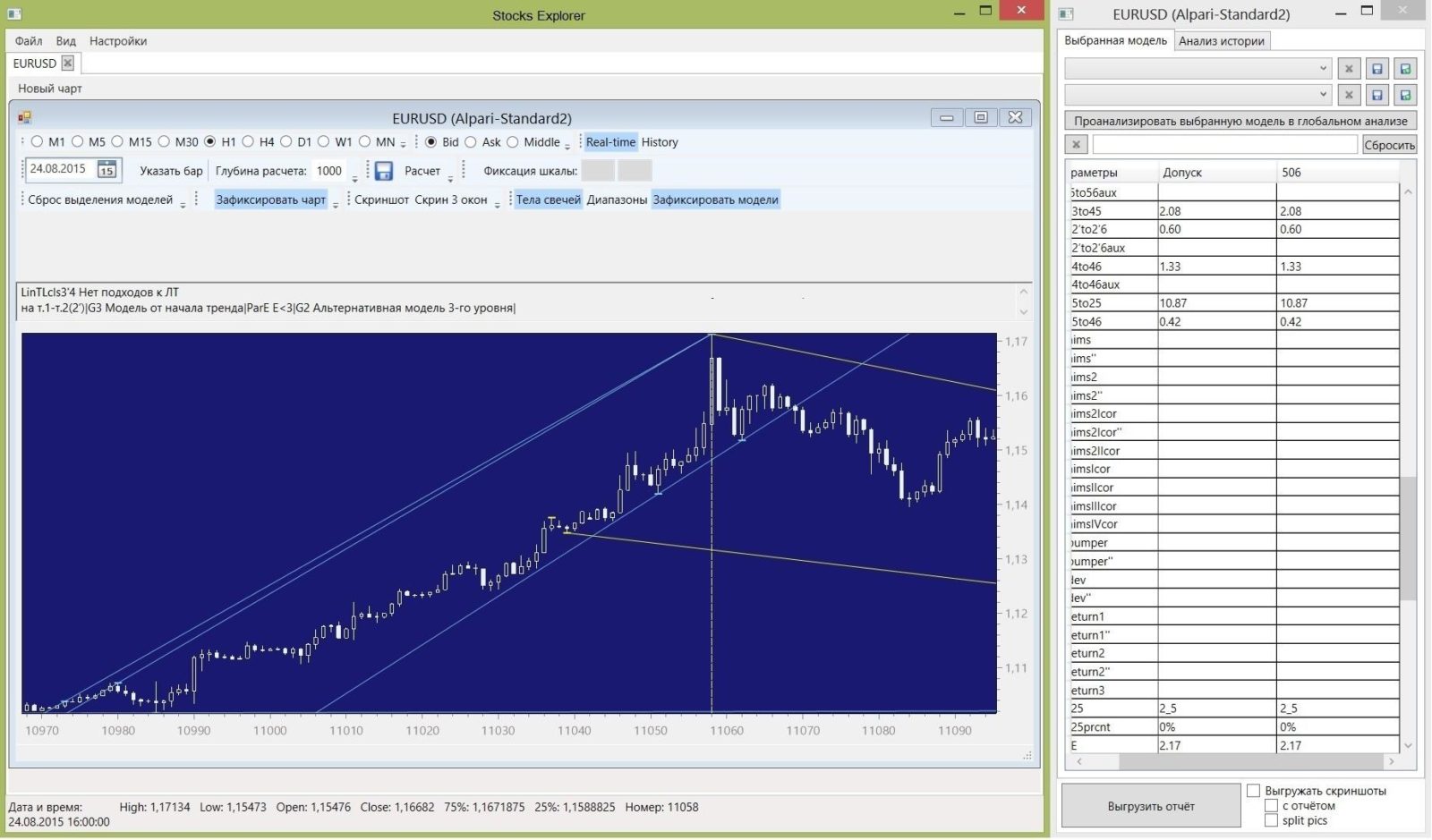 Calculation of real-time pricing models based on a technical analysis of quotes