Software Outsourcing
What is outsourcing, benefits, and when you need it
In the business environment there is a growing need in the workflow release for the purpose of the specialization on the core business. Outsourcing services are gaining increasing popularity. By itself, outsourcing in translation from English means "to use a third-party source." For companies not involved in the field of information technology, the situation, in which we have to use outsourcing occurs regularly. After all, hiring additional staff to address complex technological project is not feasible, it is easier to use a third party and agree on all the details directly with highly skilled team of professionals.
Because of these reasons IT outsourcing has gained increased demand and is common. Companies aimed purely at work related to information technology are trusted by a variety of projects ranging from computer maintenance organizations to complex technical projects on automation and the development strategy.
Using the IT outsourcing service once, you make sure that the objectives of your company will be resolved quickly and efficiently. Much better to pay attention to the tasks facing the company than to delve into the software development or web applications.
The benefits of outsourcing are obvious. In particular, IT outsourcing allows you to:
Access to the company's latest resources and technology
Information process optimization
Significant cost savings
Clearly defined turnaround time
Reliable results
Trusting outsourcing companies related to the development of web applications you at times improve the quality and reliability of the tasks performance, and you can be sure of the result. It is obvious that the content of its own programmers staff will cost dearly, as equipment used by experts of data, needs constant updating and modernization. Russian companies are already well aware of this, and resorted to the use of outsourcing.
One of the features of outsourcing is the need for close cooperation with the company, performing certain tasks remotely. Often, there are training costs and an explanation of the specifics of the organization's business processes. As a result, this will lead to a significant increase in the final cost of services. But the above-described situation is easily avoided if the appropriate administrative and legal measures are taken.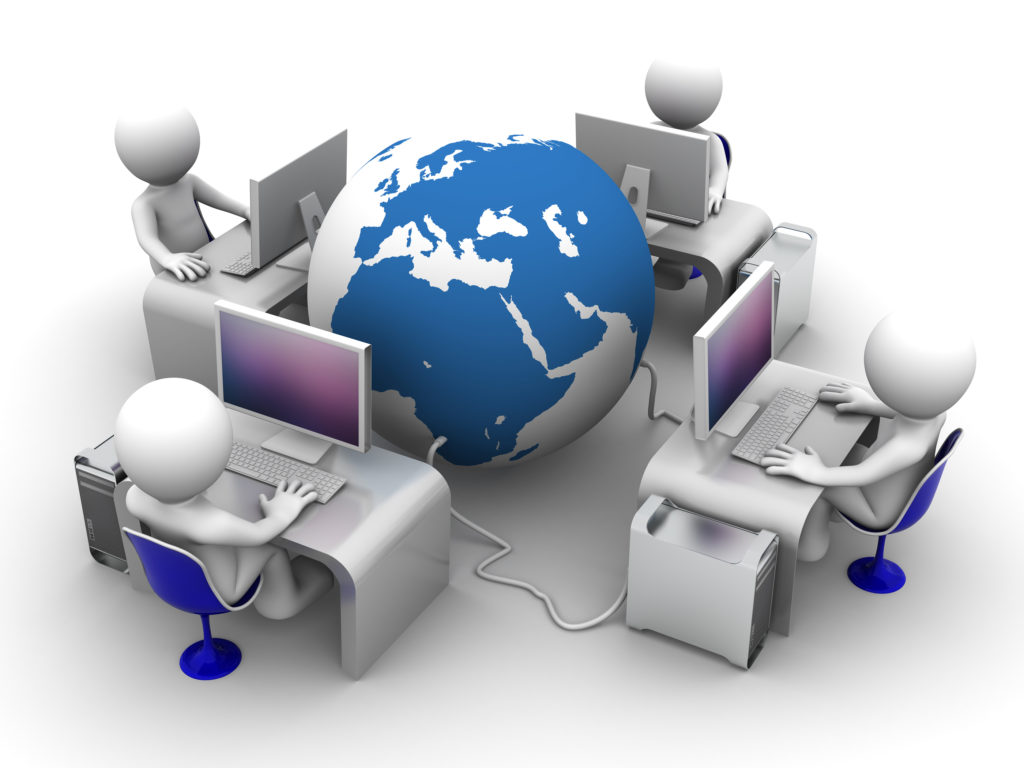 Outsourcing software development by companies-developers
Often companies engaged in software development or custom corporate web portal, do not want to get bogged down in routine work on the programming of registration forms, entry, parts of software. Staff members of these firms are highly qualified specialists and management does not consider it necessary to load them mid-level work, and inviting a team of middle is not possible. This is where outsourcing services are not interchangeable.
In the west, there are cases where the company has received the order for the development of complex engineering software does not have programmers, testers, debuggers on staff. It only focuses on building requirements and initial models, the sending party digging (they can be located even on another continent). These companies are engaged in writing code, testing, compiling.
Software testing is resulted in a separate area of ​​outsourcing. It is not secret that this process is the most important throughout the life cycle of software development. In  non-conformity with technical regulations the program can be sent back for revision. The whole process is strictly regulated and can lead to the development of non-profitability, by increasing the costs.
Despite the obvious advantages of outsourcing it is important to realize that the contractor company  could eventually become a kind of competitor. Therefore, international experience shows that the key part of the project should not be trusted to other companies.
International outsourcing software development
Through the analysis of IT outsourcing it is becoming apparent that there is a kind of distribution of the regions in the world due to the economic reasons. Since a large number of US companies transfer a part of work to the Belarusian, Russian, Ukrainian developers. For example, almost all developers of computer games is part of the control in the United States, and development departments, graphics are concentrated in Moscow, Tula, Minsk, Kiev and other cities of Eastern Europe.
Not so long ago in America, a study was conducted, which revealed that 37% of companies engaged in software development, outsourcing services are used. Experts suggest that this level will soon be on the post-Soviet space.
Outsourcing from the perspective of a software developer
Development of an automated system is a complex process. If the company is engaged in debugging or just testing, all of the work focused on the execution of orders received from other companies. The scope of information technology like no other in need of highly skilled professionals. Rumors of a successful development team fly through the grapevine quickly.
No less time consuming and demand occupation is writing documentation for software products. Realizing that Russian developers are increasingly taking up such assignments. Control system development takes place in several stages. The task of the company's business analysts, which received a similar order process to guide the development and integration of the product modules.
Program development and maintenance
Requirements change very often, this leads to the fact that the basic software becomes obsolete. Then, companies are turning to professionals who understand that the control system development is a process requiring subsequent corrections and testing in real work. And this process is important to as global corporations and small regional companies.
Requirements for programmers:
Experience and portfolio
Highly qualified personnel
Innovative approach
The use of effective methods
Proper organization of the working process
Ability to work under tight deadlines
Custom software development
Companies engaged in the development of specific software in most cases are ready to provide a number of services:
Working with the requirements
Business Process Analytics
Consultations on the technical part
Prototype development
Layout Design and Programming
Inspection and testing
Installation and optimization
Further support
Program maintenance and support
With even seemingly over time, the most sophisticated software will cease to meet the requirements of users. Then the development of software systems is required because of the obsolescence of existing software. For this reason, outsourcing companies are ready to take up the programming software systems and their implementation directly into business processes.
On support services  include:
Testing, debugging and revision, if necessary,
Improved functionality
Creation based on the new version of the software product
Performance Monitoring
Preparation of documentation
What we offer
We offer software development in accordance with all life cycle stages:
Analysis
Definition of input and output information
Design
Development
Testing
Introduction
Accompaniment
Our company will consider a variety of options for mutually beneficial cooperation.
What we use
Realizing that the development of an automated system or any other software requires the best tools in the process we use:
RDBMS: Oracle, MS SQL, MySQL, PostgreSQL
Popular and functional frameworks
To develop windows applications we use WinForms, WPF
When developing ASP MVC web application, Web API, Angular, ExtJS and others
During the development of information systems we rely on Microsoft technologies and Oracle